John T. Arthur
From HFUnderground
(Difference between revisions)
(2 intermediate revisions not shown)
Line 1:
Line 1:
+

'''John T. Arthur''', or "jta", is a pirate listener from upstate New York. For many years, jta edited the [[ACE]] newsletter. He also operates a [[maildrop]].

'''John T. Arthur''', or "jta", is a pirate listener from upstate New York. For many years, jta edited the [[ACE]] newsletter. He also operates a [[maildrop]].

Line 5:
Line 6:

The "t" in jta's name reportedly stands for "Tiger."

The "t" in jta's name reportedly stands for "Tiger."

-

[[Category: Pirate radio esoterica]]

+

[[Category: Pirate radio esoterica

+

]]
---
Latest revision as of 05:10, 4 October 2007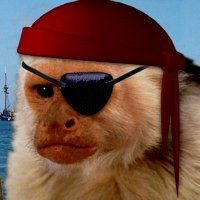 John T. Arthur, or "jta", is a pirate listener from upstate New York. For many years, jta edited the ACE newsletter. He also operates a maildrop.
It is not known if jta lives in a trailer, but we must assume so.
The "t" in jta's name reportedly stands for "Tiger."


This site is a participant in the Amazon Services LLC Associates Program, an affiliate advertising program designed to provide a means for sites to earn advertising fees by advertising and linking to Amazon.com. Some links may be affiliate links. We may get paid if you buy something or take an action after clicking one of these.