Liquid Radio
From HFUnderground
Liquid Radio was a station that broadcasts an electronic music format using low power, homebrew transmitters. Liquid Radio has been active around 6925 KHz AM and 97.7 MHz FM to it's regional area.
The schematic pictured was provided by the Liquid Radio operator in September 2007 via IRC. It depicts a simplified version of the famous Grenade transmitter by Radio Animal. Liquid Radio reports that the audio transformer is a 120v to 12v power type.
Liquid Radio was sometimes relayed live by associate pirates including by Sycko Radio and with co-ID's by Radio Jamba International. It was last logged in April 2019.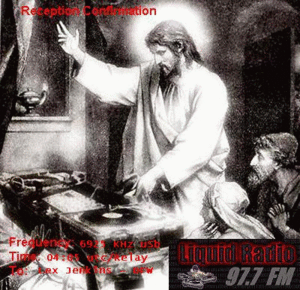 See also


This site is a participant in the Amazon Services LLC Associates Program, an affiliate advertising program designed to provide a means for sites to earn advertising fees by advertising and linking to Amazon.com. Some links may be affiliate links. We may get paid if you buy something or take an action after clicking one of these.