Jamba
From HFUnderground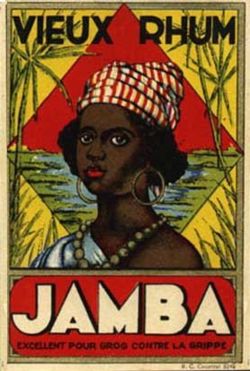 Jamba is an inside joke among certain elements of the SWL and pirate radio community. The term originates from a prank caller to certain east coast talk radio shows, who when put on the air, shouts "JAMBA" and hangs up. Johnny Lightning's show on WBCQ has been frequented by the Jamba caller for years. The word was popularized by Michael Ketter, Captain Ganja, and others, and spread accordingly as a catch phrase. In a famous on-air prank call to Johnny Lightning, a prankster reported to be Ketter inquired about an ad Lightning had in a "Penny Saver" magazine for a "thirty foot jamba."
Jamba also refers to an unplanned or unanticipated difficulty. For example, if a participant in a chat on #pirateradio suddenly drops offline, it is said that he or she suffered "jamba," and when they return, shouts of "jamba" may be heard from the other participants.
See also


This site is a participant in the Amazon Services LLC Associates Program, an affiliate advertising program designed to provide a means for sites to earn advertising fees by advertising and linking to Amazon.com. Some links may be affiliate links. We may get paid if you buy something or take an action after clicking one of these.