Radio free mars
From HFUnderground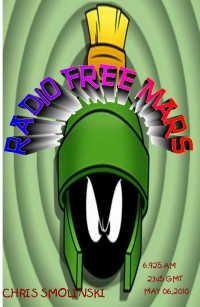 From the operator:
We do only a few US pirate shortwave band broadcasting each year and this is the first year we have QSL'd lot of feed back. This year has been very fun seems signal is getting out better than the past or maybe there or more interested listeners?. Please relay to Al Fansome we would like to send him a qsl. We at Radio Free Mars do not understand earthlings having "Pirate Radio Wars" But then again we're all along on the Big Red Planet maybe that's the best place for now!
Please relay that we will qsl any who hears us or has heard us and will only do a few more broadcast and that will be it for 2011.


This site is a participant in the Amazon Services LLC Associates Program, an affiliate advertising program designed to provide a means for sites to earn advertising fees by advertising and linking to Amazon.com. Some links may be affiliate links. We may get paid if you buy something or take an action after clicking one of these.